NA/EU Hulker Hell Hotfix #2 (PC, PS3, 360)
---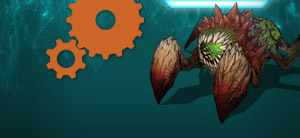 Patch Notes
* Fixed a bug causing no mods to drop from major Arkfall rewards
* Fixed a bug causing Drag Me To Hell minor arkbreaks to not contribute towards the pursuit "From Whence They Came"
This article was automatically generated from official news posts.
Source: http://forums.defiance.com/showthread.php?249832-NA-EU-Hulker-Hell-Hotfix-2-(PC-PS3-360)
---
---
Related Pages
---
Comments
Contribute to the discussion or help improve an article by leaving a comment below.
Sign In to post a comment.
No comments posted here yet.