D2050/D13 Daily Login Event
D2050/D13 Daily Login Event
June 16, 2020 | Etaew
| Viewed 1,108 times | Blog,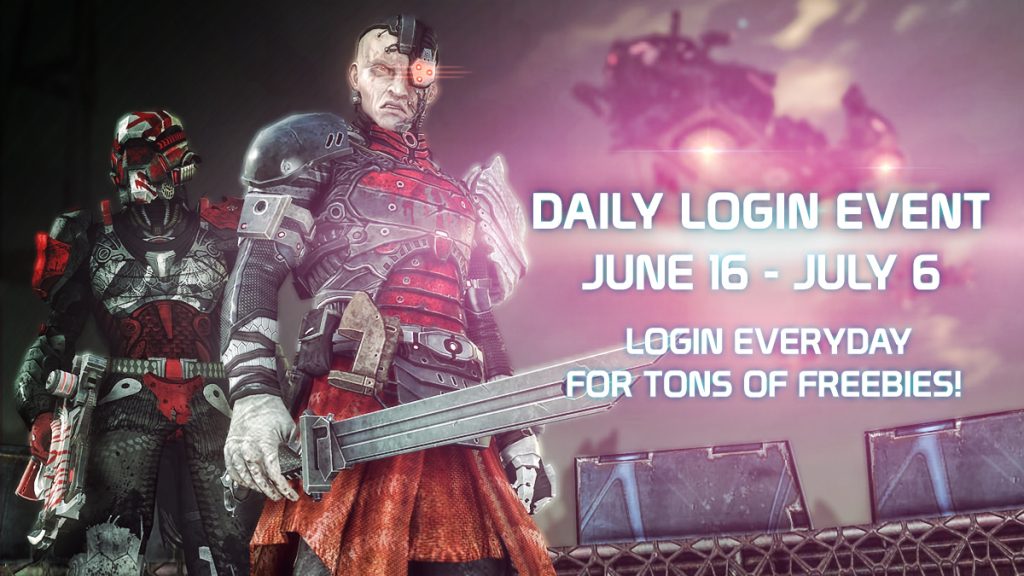 Greetings Ark Hunters,
Your stock is running low and you don't know how to get new material to survive in Defiance? Then prepare to claim your daily extra supply and be ready to engage any upcoming fights over resources.
From June 16 till July 6, login every day to earn tons of freebies!
How does it work?
Login in-game on every day to receive your daily login rewards!
A reward will be sent directly to your inventory, no items will be sent to the claims. A small pop-up notification will display a received item's name once you login with your in-game character.
Rewards include, but are not limited to: caches, crates, purified gulanite, ark forge, boosts.
What if I missed a day?
It is not necessary to log in on consecutive days. If you missed a day you won't receive a reward for this day anymore, just continue to log in on a next days to get your next rewards for this day.
Anything else I need to know?
Login Period: June 16 ~ July 6.
The login eligibility period for each day is 24 hours starting 0:00 AM PDT / 7:00 AM UTC / 9:00 AM CEST.
Please use this time converter to check daily reset time in your local time.
Rewards can only be collected once per day.
Caches, crates and other items will be opened automatically once you connect to the server.
Currencies will be added on top to the existing amount.
Daily rewards can only be received on one in-game character per account (the first character you connect with).
To see the name of the applied reward you can check your previous codes applied to the account of your Trion Account (PlayStation and Xbox only for linked Accounts). If you have logged in during the day then the voucher name and date will be displayed in a list.
Start now your Defiance and Defiance 2050 forthe great rewards in the Daily Login event!
Enjoy your rewards!
This article was automatically generated from official news posts, it may be expanded later.
Source: https://www.trionworlds.com/defiance/en/2020/06/16/d2050-d13-daily-login-event/
Contribute to the discussion or help improve an article by leaving a comment below.
No comments posted here yet.