Defiance 2050 Bonus XP, Skill & Reputation August 14 – August 17
Defiance 2050 Bonus XP, Skill & Reputation August 14 – August 17
August 12, 2020 | Etaew
| Viewed 1,476 times | Blog,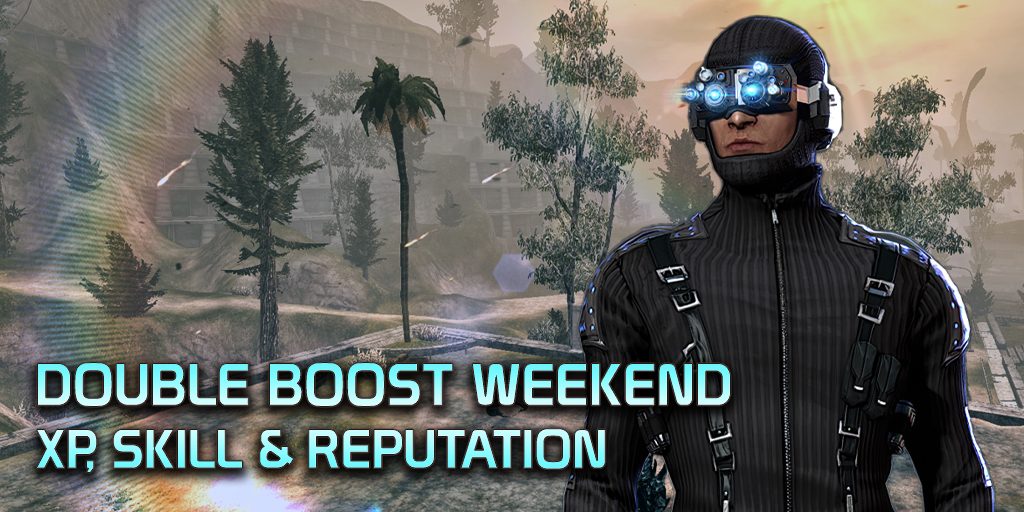 Greetings Ark hunters,
Prepare for a verylucrative weekend with 100% extra XP, Skill and Reputation fromAugust 14 through August 17!
During the weekend get that sweet faction Reputation to start moving up the ranks , unlock your favorite class skills and perks, and double down on XP!
Bonus XP, Skill & Reputation Weekend
Start Time: August 14, 2020 at 9:00 AM PDT
End Time: August 17, 2020 at 9:00 AM PDT
Gear up and happy hunting!
The Defiance Team
This article was automatically generated from official news posts, it may be expanded later.
Source: https://www.trionworlds.com/defiance/en/2020/08/12/defiance-2050-bonus-xp-skill-reputation-august-14-august-17/
Contribute to the discussion or help improve an article by leaving a comment below.
No comments posted here yet.