Thanksgiving in Defiance and Defiance 2050!
Thanksgiving in Defiance and Defiance 2050!
November 23, 2020 | Etaew
| Viewed 1,151 times | Blog,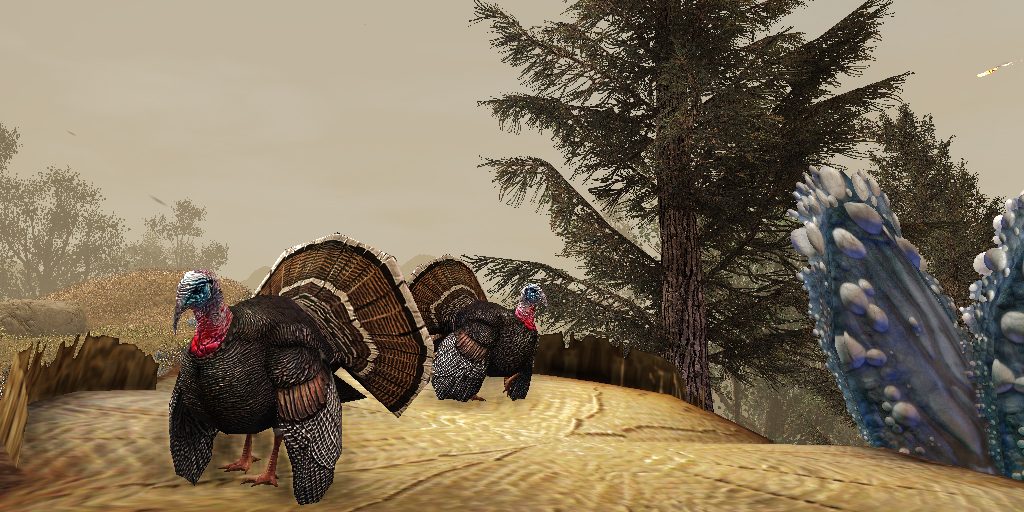 This Thanksgiving season, we wanted to think about what we're thankful for in Defiance. We know it's been an uneasy year and some things seemed to go out of balance especially how many requests we received to bring back the Tryptophan Ritual!
This year we let all turkeys out of their chests so they don't have to sit there for a whole year waiting for Ark Hunters to free them.
But fear not! There is still a way to commemorate your favorite holiday and put your enemies to sleep… Permanently.
And here's a guide to build the "Poultromancer" prototype weapon!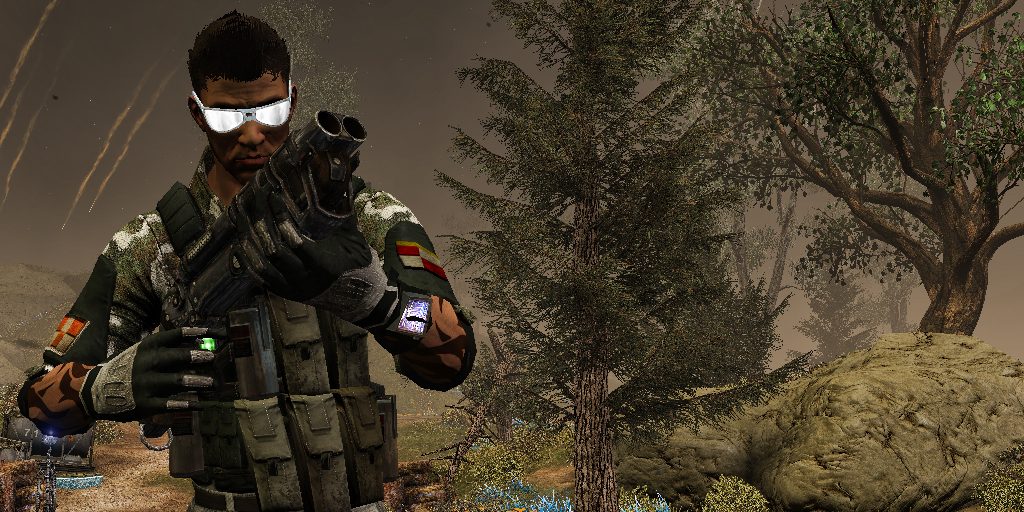 From November 23, 2020 at 9:00 a.m. PT / 18:00 CET until December 7, 2020 at 9:00 a.m. PT / 18:00 CET travel through the open world and participate in the listed minor and major Arkfalls to qualify for the Poultromancer Sawed-Off Shotgun!
Claimjumpers – Minor Arkfall – 10 times
Mechanized Hunter Unit in Major Arkfall – 5 times
Scrapper Progenitor in Major Arkfall – 5 times
Prosperity in 99 – Minor Arkfall – 5 times
In order to qualify for the reward, you will need to successfully finish all minor and major Arkfalls. If you see ranking in the end of Arkfall then it's successful and counts towards the event. You will not get any notifications about the event progression.
Rewards will be sent out after November 30, 2020 and December 9, 2020. You can get only one Poultromancer Prototype during the event.
If one of the counters is not reached, you're not getting a reward.
If you play classic Defiance then you got the New Frontier Harvest event for yourself as well!
The Reap the Harvest Pursuit is making a visit once more! The pursuit, "Reap the Harvest" awards a mighty fine jackpot: Depravity (which is a Sludge Rocket Launcher) and the title: "Glutton"!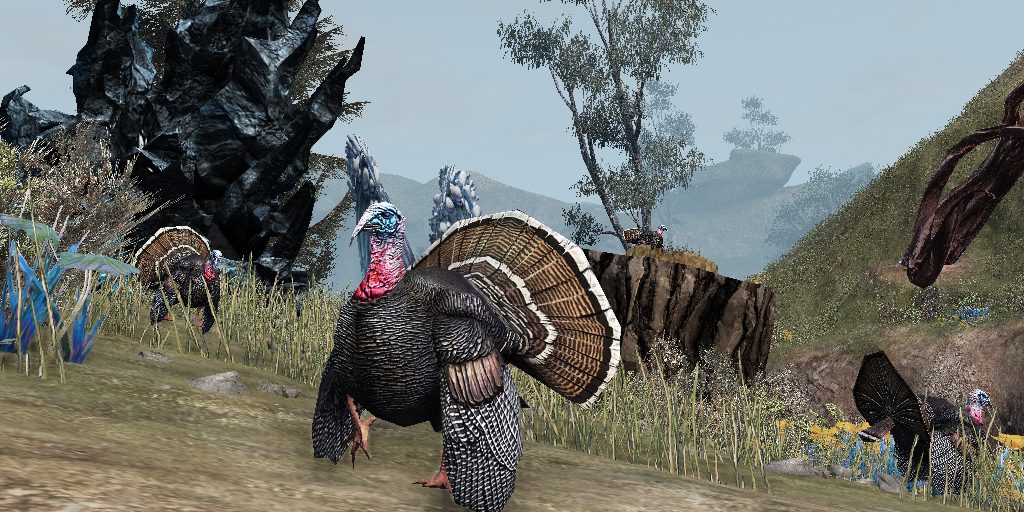 Celebrate with us on Defiance the only way we know how – fighting through the waves of enemies with a pal by your side!
Be sure to keep an eye on the Defiance store for quite possibly the biggest sale you've ever seen!
So what are you waiting for?! Hop in game and celebrate Thanksgiving with us!
This article was automatically generated from official news posts, it may be expanded later.
Source: https://www.trionworlds.com/defiance/en/2020/11/23/thanksgiving-in-defiance-and-defiance-2050/
Contribute to the discussion or help improve an article by leaving a comment below.
No comments posted here yet.