New Frontier Harvest Hotfix - December 8th - 10 AM PST (6PM GMT)
New Frontier Harvest Hotfix - December 8th - 10 AM PST (6PM GMT)
December 7, 2016 | Etaew
| Viewed 1,530 times | Patch,
---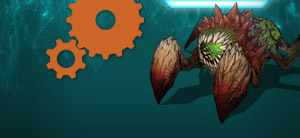 New Frontier Harvest hotfix:
PREMIUM ELITE AND ELITE LOCKBOX JACKPOT
Chaos, Order, Harmony, and Turmoil have been replaced for the Premium Elite and Elite lock boxes. "Oblivion" is the new SMG Bombardier jackpot weapon! Get yours from Premium Elite or Elite boxes today!
VENDOR JACKPOTS
All new vendor jackpots have been added to all vendors. The following vendors have had jackpots replaced in their boxes and added directly on the vendor:
Von Bach Industries
7th Legion
Thorn Liro
Top-Notch Toolworks
Soleptor Enterprises
This article was automatically generated from official news posts.
Source: http://forums.defiance.com/showthread.php?252057-New-Frontier-Harvest-Hotfix-December-8th-10-AM-PST-(6PM-GMT)
---
---
Related Pages
---
Comments
Contribute to the discussion or help improve an article by leaving a comment below.
Sign In to post a comment.
No comments posted here yet.