All you need to know about giveaways
All you need to know about giveaways
March 2, 2021 | Etaew
| Viewed 3,069 times | Blog,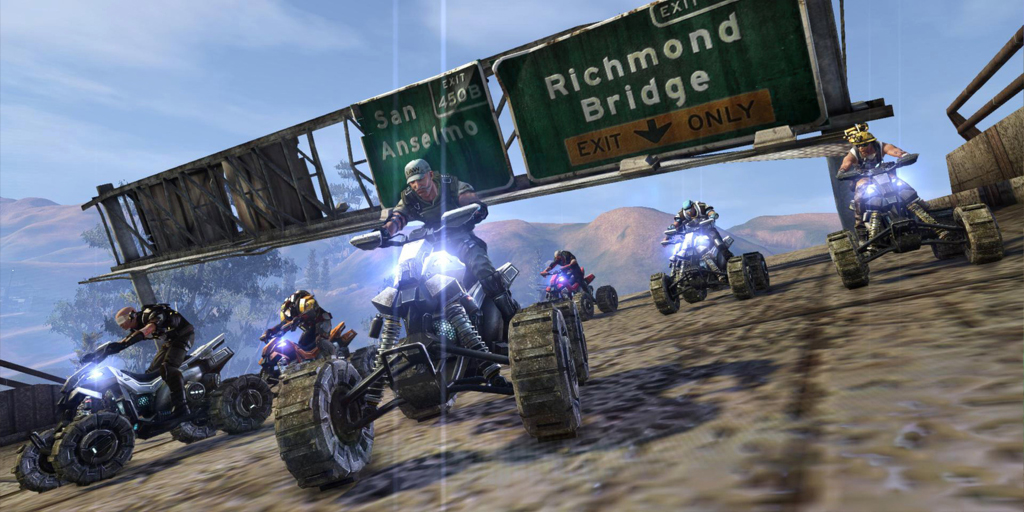 Dear Ark Hunters,
We are forever grateful for your passion and dedication to our games and before we say a farewell to the truly special games, we'd like to thank the Defiance and Defiance 2050 communities for all your support and hope you've enjoyed this journey as much as we have.
For this bittersweet moment we have prepared a follow-up of bonuses for the loyal Ark Hunters.
Event Lockboxes for playing in the event Arkfalls
Each week we will giveaway a set of event caches and crates for every active player in Defiance and Defiance 2050. To qualify for the event reward, you will have to complete at least 1 event Arkfall during the first 48 hours after the start of the server event.

For example: If you want to receive event Caches from the Event Horizon that starts on March 3, 2021, then you will have to complete at least one Event Horizon Minor or Major Arkfall within first 48 hours after the start of the event. Afterward you will receive all the other rewards within the duration of the active server event.
If you didn't qualify for the first reward. You can still play in the event Arkfalls and qualify for the next reward.
Please note that each reward will be credited only once per account. If you play on multiple characters then only one of them will get rewarded.
Make a Wish
Do you remember times when you wanted to get a special item but fortune wasn't by your side? Well… We can't help it but we can help you to increase your fortune chance.
If you ever wished for some special item please let us know here and maybe we will make your wish come true!
Here how it works:
Open the form: http://bit.ly/DefianceWishItem
Write the name of your in-game character.
Choose your platform.
Let us know the name of the Weapon, Mod, Outfit and Headgear, Pack, Vehicle or other service that you would like to receive.
That's it. Each day we will pick a few random players and grant them their wish. Those who were not selected will automatically participate in the next day raffle.
Please note that this service is only once per account and only accounts registered before November 30, 2020 with an active in-game character are eligible to make a wish. This service is meant as a special gift to our loyal players who have helped to make the games a fun place to meet and compete with friends.
We also can't do magic, therefore please don't send us requests to fix certain features or grant you unlimited quantity of certain items and we also can't send you synergy crystals. We're totally fine if you make a wish to get 100 Caches or Crates, prototype, jackpot weapon or getting that rare vehicle or outfit, even if it's no longer sold in the game. If you accidentally send us multiple wishes only one of them can be fulfilled, and if we spot any cheating you might not get picked at all.
Have fun and take the opportunity to enjoy the last journey to the Paradise!
Your Defiance and Defiance 2050 Team

Please note that Defiance and Defiance 2050 servers will remain active and the games will continue to be playable until April 29, 2021. Once servers are deactivated, Defiance and Defiance 2050 will no longer be playable. To read our full announcement, please visit: https://bit.ly/DefianceClosure
This article was automatically generated from official news posts, it may be expanded later.
Source: https://www.trionworlds.com/defiance/en/2021/03/02/all-you-need-to-know-about-giveaways/
Contribute to the discussion or help improve an article by leaving a comment below.
No comments posted here yet.