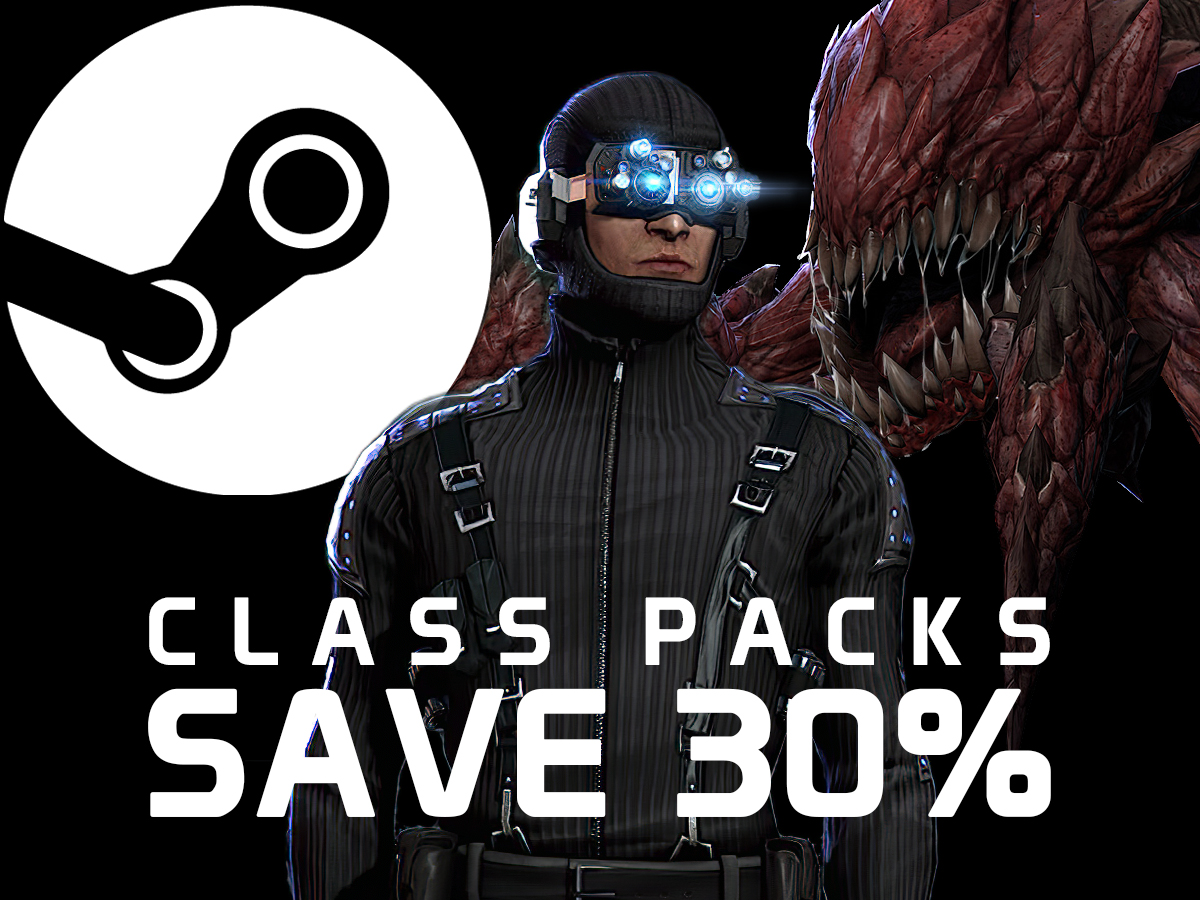 Greetings Ark Hunters,
Hulkers, afflicted, dusty raiders and malicious hellbugs rule the Halloween nights and days, "tricking and treating" innocent souls that cross their paths during these eventful times!
Keep your eyes peeled and reflexes sharp, as this period sees hundreds of curses coming from the depths of Paradise. This Halloween prepare to lead the fight against new enemies! And to win this battle every player must play as a team!
Pick up these massive savings on select Defiance 2050 Packs on Steam and in the ingame store, so don't let this opportunity pass you by!
Ammo Mod (Blood Splatter) Pack 
Starting today from 11 AM PT through 10/28/2019 11AM PT get this pack with 25% discount! This pack provides one of each weapon type Ammo Mods that will contain the new blood splatter effect for your weapons!
Halloween Blood Prime Weapon Skin Boxes 
Enjoying the Halloween atmosphere? Then there's also boxes that may give you a chance for rare weapon skins. And for a limited time from 10/28/2019 11AM PT through 11/04/2019 11AM PT you can get them with 30% discount!
Class Pack Sale on Steam
Last but not least from 10/28/2019 10AM PT through 11/01/2019 10AM PT the following class packs shall be also on sale:
Starter Class Pack 30%
Crusader Class Pack 30%
Engineer Class Pack 30%
We wish you an unforgettable time during Defiance 2050 Halloween event weeks!
And to get you in the mood, how about diving into some Hulker Hell Arkfalls and get your hands to a new prototype available from the Paradise Vendor and other rewards?
Happy Halloween!
This article was automatically generated from official news posts, it may be expanded later.
Source: https://www.trionworlds.com/defiance/en/2019/10/25/halloween-sale/
Contribute to the discussion or help improve an article by leaving a comment below.
No comments posted here yet.