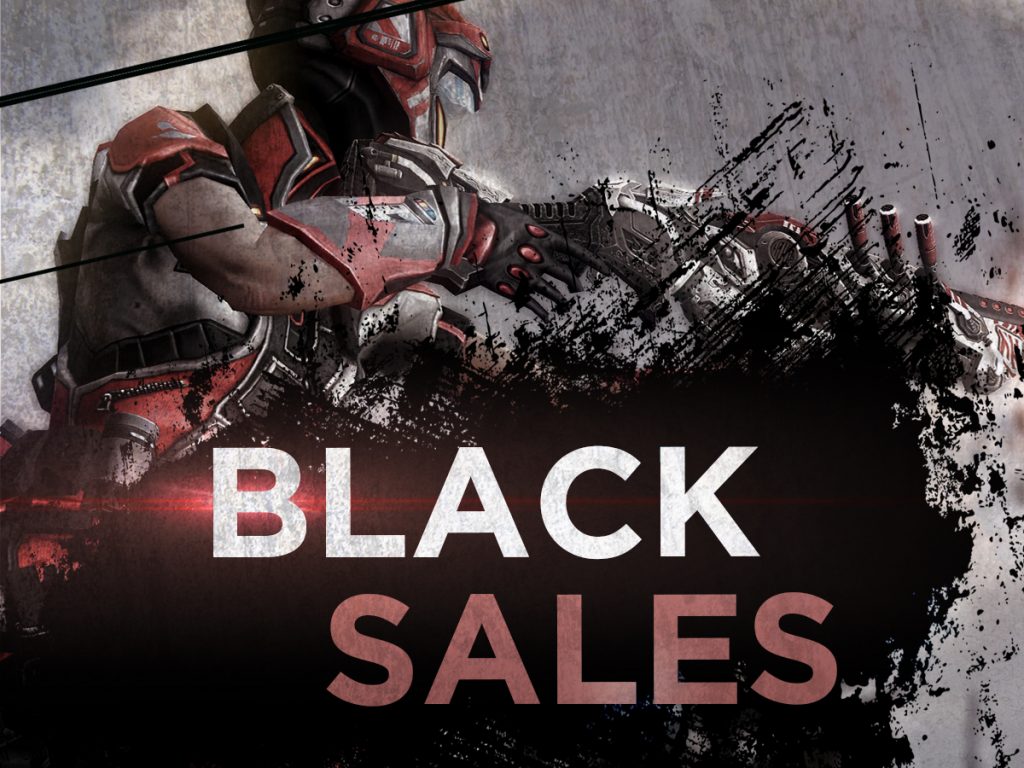 Greetings Ark Hunters!
The Black Sales have arrived. Starting today we're kicking off with massive week-long sale! Now let's take a look at the offer we have prepared for you!
CLASS PACKS (From Nov 25)
To start with, you can save 50% on following Class Packs in the Microsoft, PC and Steam store:*
Defiance 2050: Engineer Class Pack
Defiance 2050: Crusader Class Pack
Defiance 2050: Starter Class Pack
Defiance 2050: Ultimate Class Pack
BARGAIN BOXES (From Nov 28)
Once you're fully enchanted check for the Bargain Boxes. These incredible, limited time boxes have a chance to drop virtually any type of epic or better item available in the game: weapons, mods, purified gulanite, prime, prototypes, and synergy. Each box also has a rare chance at dropping any of the two new Prototypes – Outburst and Tirade!
This ultimate lock box, will also be available in Defiance with its uniquecontent! Get a chance at your favorite items at a super low price!
SAVE UP TO 40% (From Nov 25)
Last but not least, the following items will be available at an up to 40% discount for a limited time!
Name Change in Defiance 2050
Boost options in Defiance and Defiance 2050
Voidrunner Pack in Defiance 2050
Customization Redo in Defiance 2050
Electrified Pack in Defiance
All in-game deals will end on December 2nd – Don't miss out on this celebration of holiday cheer!

* Class Pack promotion is available only in the Microsoft, PC and Steam Store. Microsoft sale runs on November 25th – December 2nd. PC and Steam dates are November 26th – December 3rd. Class Packs vary by platform. Defiance and Defiance 2050 sales dates may also be different on specific items. Check in-game or on forums for specific details in your region.
This article was automatically generated from official news posts, it may be expanded later.
Source: https://www.trionworlds.com/defiance/en/2019/11/25/black-sales-2019/
Contribute to the discussion or help improve an article by leaving a comment below.