D2050/D13 Bargain Box Returns
D2050/D13 Bargain Box Returns
May 20, 2020 | Etaew
| Viewed 1,124 times | Blog,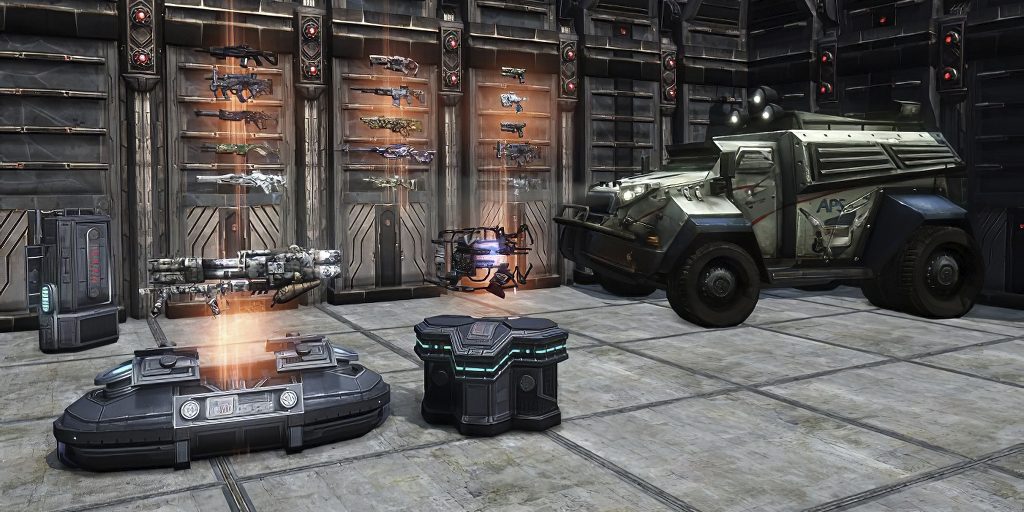 Ark Hunters, this week we're celebrating Father's Day in Germany, Ascension Day, Memorial Day in USA and other special holidays around the world.
To celebrate this special week Defiance and Defiance 2050 Store has been restocked with Bargain Boxes until May 27, 10 AM PDT.
For a limited time you can snag jackpots, synergies, prototypes, primes and other exclusives. It's time to gear up and show this world who's the boss!
Defiance 2050 Bargain Box
These incredible, limited time boxes have a chance to drop virtually anytype of epic or better item available in the game: weapons, mods, PurifiedGulanite, primes, prototypes, and synergy. Each box also has a rare chance atdropping any of the two rare Prototypes – Outburst and Tirade!
The Bargain Box may contain one of the following Items:
Special prototypes: Outburst & Tirade
Other prototypes: Gore Auger, Venom Spitter, Atomizer, Continuum, Bonesaw, Archimedes' Vision, Beacon, Senbonzakura, Vulcan, Pumpkin Patch, Squash Swarmer, Sugar Injector, Poultromancer, Whiteout, Hoarfrost, Philanthropist, Cupid's Quiver, Nexus. The Professional & Ghoul's Touch.
Fusion Sets: Mod Fusion: Cosmic Resonance, Mod Fusion: Precision Torment & Mod Fusion: Cleansing Flames.
Synergies: Agony, Backlash, Eruption, Merciless, Chaperone, Rampage, Voltaic, Volcanic, Caustic, Barbaric, Entropic, Singularity, Predator & Monster Mash.
Defiance Bargain Box
These returning boxes have a chance to drop virtually any type of item available in the game including Jackpots, special weapons – Immovable, Unstoppable, Sol Destroyer, Omnipotence, Celestial Wrath and shields.
Don't miss this chance, get the Bargain Box today and see what's inside!
This article was automatically generated from official news posts, it may be expanded later.
Source: https://www.trionworlds.com/defiance/en/2020/05/20/d2050-d13-bargain-box-returns/
Contribute to the discussion or help improve an article by leaving a comment below.
No comments posted here yet.