Event Horizon returns to Defiance and Defiance 2050!
Event Horizon returns to Defiance and Defiance 2050!
July 6, 2020 | Etaew
| Viewed 2,140 times | Blog,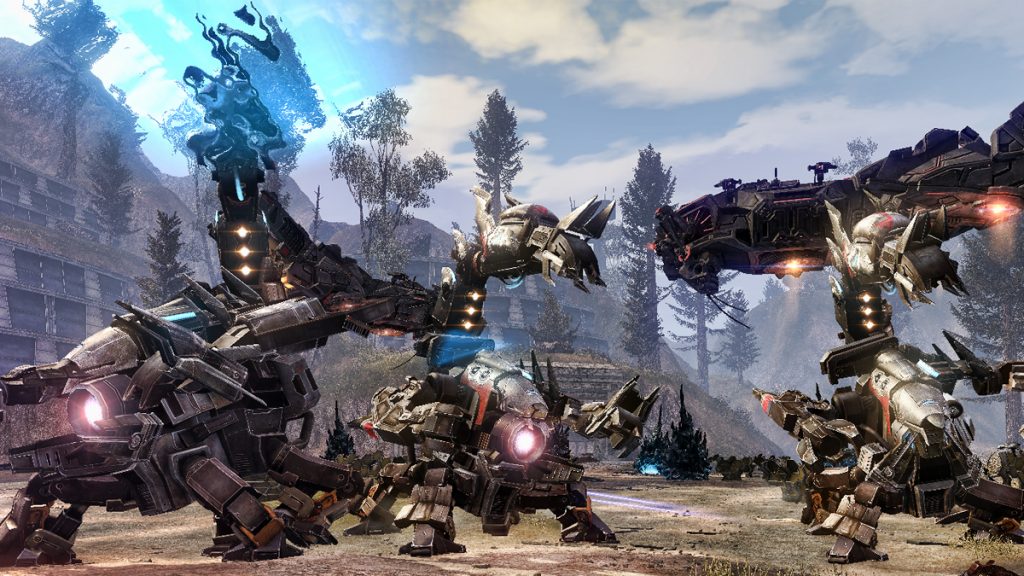 Get ready, Ark Hunter!
Event Horizon is taking place in both Defiance 2050 and Defiance! In your search for glory, Event Horizon minor and major arkfalls will appear all over paradise. Finish them off in an epic fight for survival.
Event Horizon will run from 7/6/2020 to 8/3/2020 and brings its top activities from the past year!
Grab your Nexus prototype pistol from the Iron Demon Ranch and pierce through Sovereign Forges defenses by dealing Quantum damage and unleash a devastating plasma charge.
The Event Horizon Cache is waiting for you at Ex Inanis vendors and in the Defiance 2050 store with Cosmic Weapons, Singularity synergy, Cosmic Resonance mod fusion, shield, grenade and Primes! As always get the 50x Event Horizon Cache bundle for an extra free Legendary item, or the 100x bundle and get a guaranteed Legendary item AND a Prime Cosmic Weapon!
The following weapons types have a chance to be Prime with a perfect condition and fixed weapon bonuses: Mazu Blast Rifle, Black Hawk HP9, SS-2 Ranger, LM-43 Thunder, Gray.45, NRS-500 Commando and Fragger.
Hunt alone or with others to collect Starfall Shards dropping from the Sovereign Bulwarks to get a prime weapon for participating in the Event Horizon!
Finally, make sure to collect your bounty at the Fork in San Francisco by completing daily and weekly contracts to receive Purified Gulanite, Reputation and a guaranteed Legendary weapon with Cosmic Resonance Fusion Set!
The original Defiance brings Quasar Wave Supply Crates with the Event Horizon. Each Crate gives a chance at snagging one of the 9 Quasar Wave jackpot weapons! All jackpots will have a gorgeous skin that's out of this world! The following Jackpot weapons can be dropped from the Quasar Wave Supply Crates:
Gravitational Collapse – Mass Blaster
Neutron Flare – Tachmag Pulser
Supercluster – Bombardier
Binary Star – Slugger
Controlled Burn – Auto Sniper
Comet's Tail – Blast Rifle
Irregular Orbit – Thunder
Planet Cracker – Slagger
Critical Density – Wolfhound
Each crate contains 1 epic or better Quasar weapon and 3 mods from rare to legendary (at least 1 epic or better), all with the limited Quasar Wave mod synergy! All Quasar weapons provide 10% shield damage and 10% armor plate damage!
Included weapon types: Bombardier SMG, Blast Rifle, Mass Blaster, Tachmag Pulser, Slagger, HP-A Wolfhound, LM-43 Thunder and Auto Sniper Rifle.
Come right up to the edge and gaze into the Event Horizon, Ark Hunter!
* During the Event Horizon, Jackpots can only drop from the Lockboxes.
** Starfall Prophecy Pursuit cannot be completed repeatedly.
This article was automatically generated from official news posts, it may be expanded later.
Source: https://www.trionworlds.com/defiance/en/2020/07/06/event-horizon-returns-to-defiance-and-defiance-2050/
Contribute to the discussion or help improve an article by leaving a comment below.
No comments posted here yet.