New Frontier Harvest
New Frontier Harvest
November 9, 2015 | Etaew
| Viewed 8,825 times | New Frontier Harvest,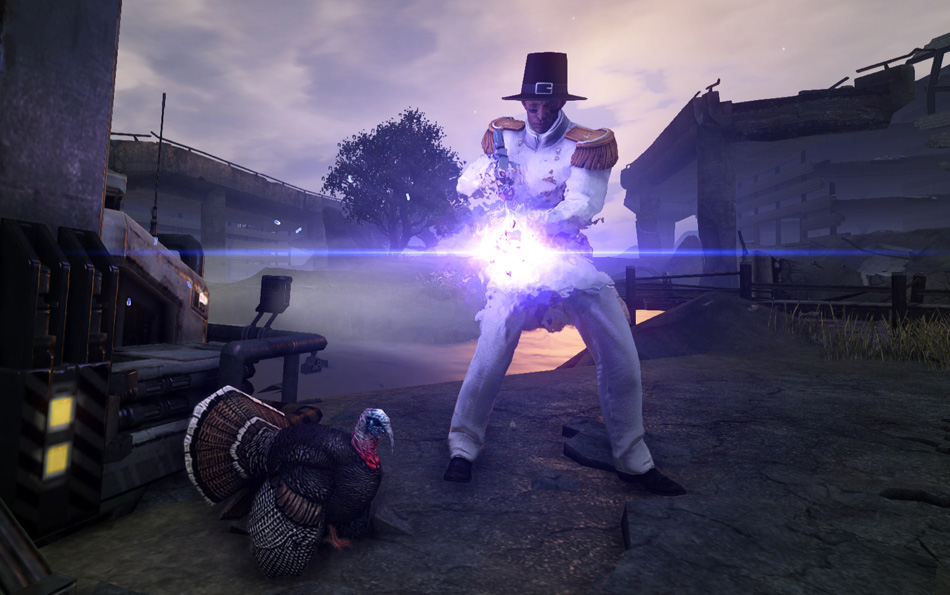 New Frontier Harvest will be coming to Defiance Monday, November 16 to Monday, November 30. Featuring a new Synergy and 7 new Jackpots.
New Synergy
Relentless Decimation is a new Mods Synergy.
The 4th set bonus for the synergy includes an electrical effect that changes colors on your character to show the amount of stacks that are active!
Relentless Decimation Supply Crate
The new Synergy Lockbox, "Relentless Decimation Supply Crate" is now available on the Bit Store! It contains the brand new synergy Relentless Decimation, and contains 1 epic or better weapon and 3 mods from rare to legendary (at least 1 epic or better), all with the limited time Relentless Decimation mod synergy!
Contains:
Frontier Pioneer Pack
A new Bundle for the New Frontier is available! This limited time pack will contain the following items:
Legendary Turkey Spawning Infector "NFH-15 Invader" - An infector that spawns rabid turkeys!
Raptor "Mayflower" vehicle
30-day Patron Pass
Unique "Frontier Pioneer" Title
Pursuit
Contracts
New Jackpots
Contribute to the discussion or help improve an article by leaving a comment below.